Contact us today with any questions, or to receive a free estimate.
Our Location
1597 South Creek Rd.
Derby, New York 14047
Hours
Monday – Sunday, 6am – 10pm
Need your job done fast? We can frequently perform same day (or even same-hour) service to some locations, depending on availability. Call us now to find out more.
Send us a Message
Do not hesitate to get in touch with any questions you may have. If you're interested in a quote, please describe your needs and let us know your location.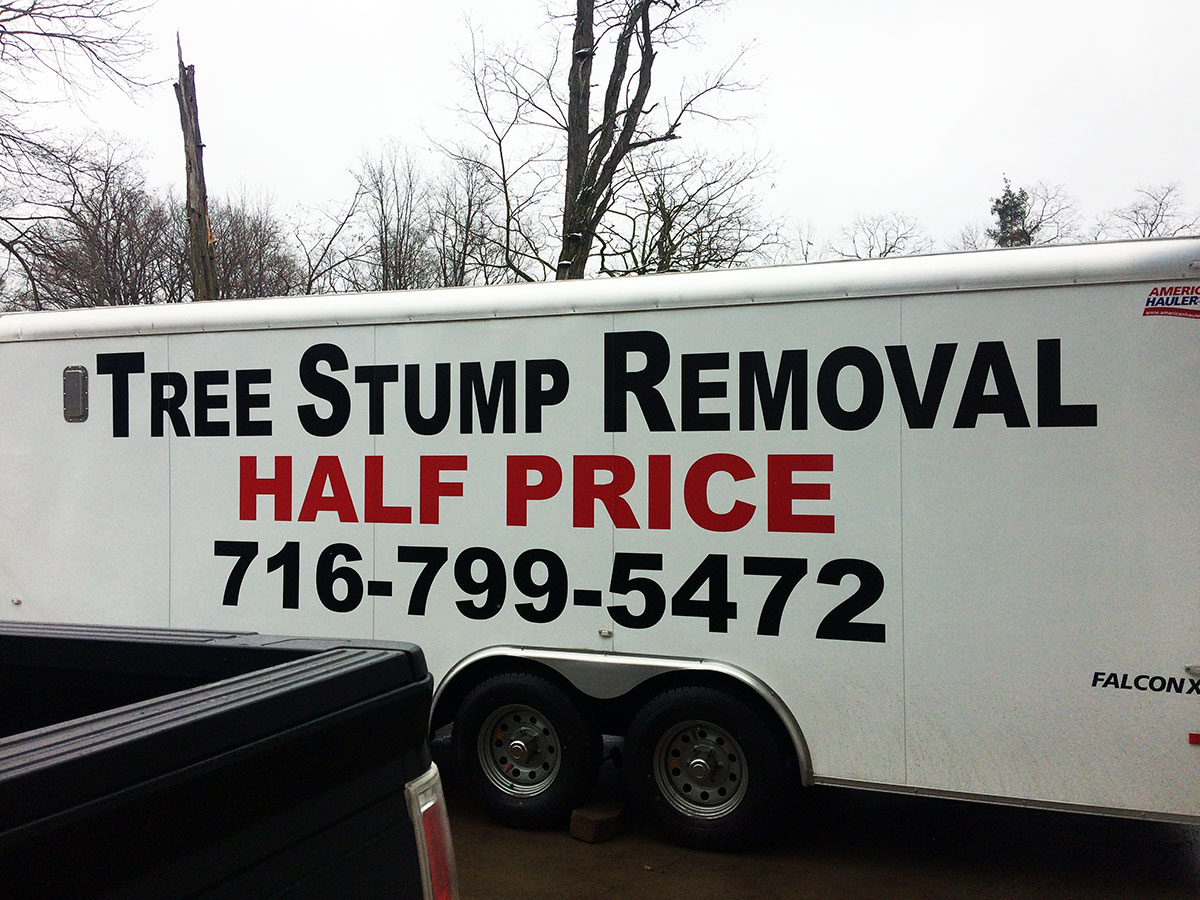 Half Price Stump Grinding